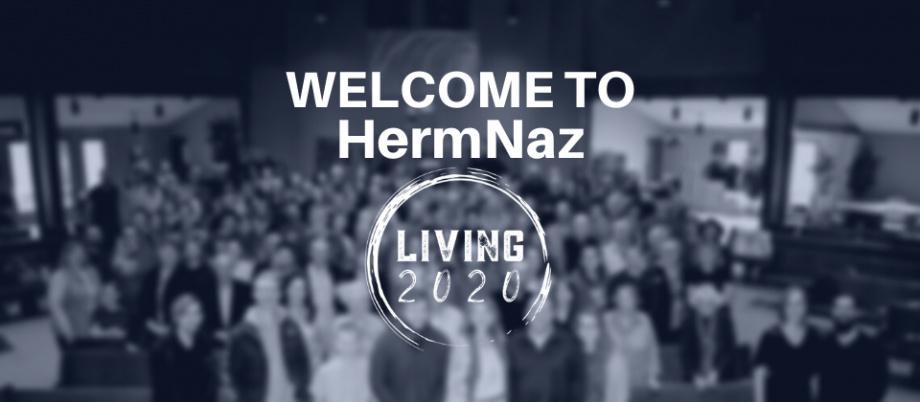 Welcome!
We are so glad you are checking out HermNaz -- thank you for visiting our website.
We would love to meet you and invite you to visit a Sunday service, an event, or join a Life Group.


As you plan your in-person visit, there may be a few things you're wondering about...


Basic Info


We are a gathering of real people (with real problems), a growing community of Christ-followers in real relationships with one another. We do not have it all figured out, and we would love to journey together with you to learn about God and determine His desire for each of our lives.
To find out basic information about who we are, and what we believe, visit the About Us page. If you have any questions, we would love to meet with you over a cup of coffee.


What to Expect
When you visit HermNaz, you can expect to find people just like you.
If you visit on a Sunday morning, you can expect to be warmly greeted at the door.

Dress is casual or whatever is comfortable for you.

If you have children, a greeter will be happy to guide you to the nursery or to KidzOwn Worship. Our children's ministry is staffed by background-checked adults and teen helpers. We are ready to help and be with your kiddos!
For more information about KidzOwn Worship, click here. KOW is a church service with age-relatable activities for kids.
*our Children's Ministry (elementary program and nursery) is not meeting at this time due to covid. If you have questions, please contact us.

We meet on Sunday mornings at 10:30am in the Worship Center. You're welcome to bring your own cup of coffee! There is Connection Card located on the drop-box at the back of the Worship Center if you'd like to leave a note, prayer request, or let us know you'd like to be involved; this card can be placed in the drop-box as you exit.
*For updated & current meeting times during this season of covid, please check the homepage of our website and Facebook Page.

You won't be pointed out or made to feel uncomfortable in any way. When the service begins, you can expect the worship experience to include music and singing, prayer, giving, Scripture reading, and teaching--all as an act of intentional Christ-centered worship. As you feel comfortable, please feel free to join us in any of these ways as we encounter and worship God together.

The sermons are presented as a topical teaching, mixed with humor, and delivered with the promise that what you hear on Sunday will be applicable throughout the upcoming weeks.


We look forward to your visit and meeting with you!


We love our church family, and maybe you will, too.