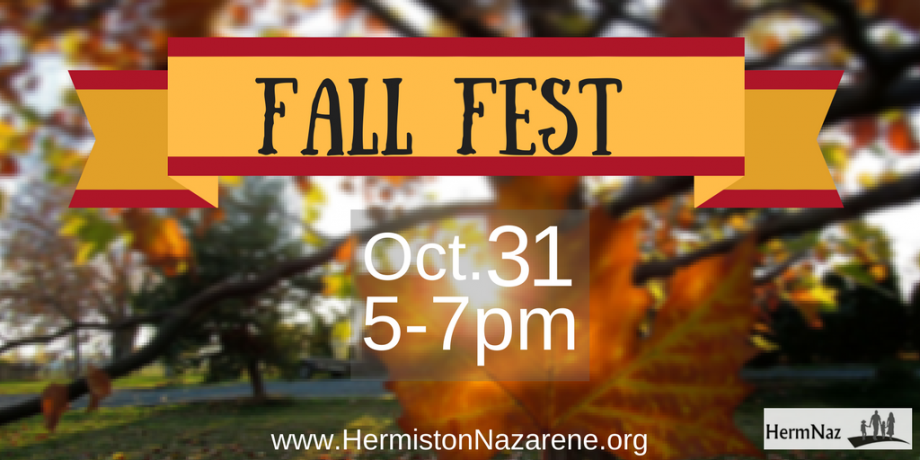 Fall Fest 2017
Tuesday, October 31st
5:00 - 7:00pm
Hermiston Nazarene Church
(HermNaz)
1520 W Orchard Ave
Bring the fam and friends for fun and games!
TRUNK-OR-TREAT
Inflatables
Games
Candy
Food
Fun
*At each Trunk, there will be Teal Pumpkin Project non-candy trinkets for children with food allergies.


*TRUNK-OR-TREAT is open to community members to bring a vehicle, dress it and yourself up, and hand out candy. Simply fill out the attached form if you want to be a part!



CURRENTLY NEEDING VOLUNTEERS
for everything from candy donations, having a Trunk station, running a game station, making food, or behind-the-scenes work!

Fill out this attached form if you want to be a part of this great event. Last year we hadd 500+ people attend -- so we need LOTS and LOTS of CANDY and VOLUNTEERS to make this event happen!
THANK YOU!