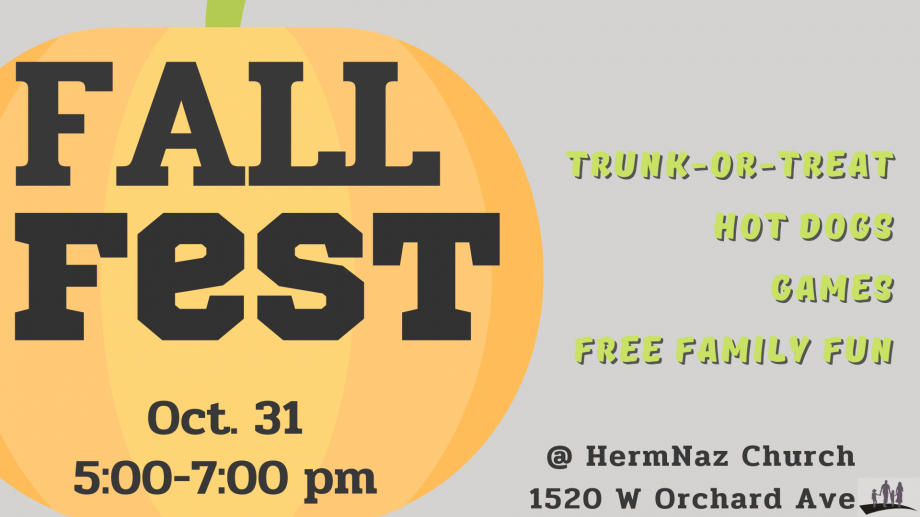 Fall Fest
Wednesday, October 31st
5:00 - 7:00pm
@ HermNaz Church
1520 W Orchard Ave
Hermiston, Oregon 97838
Bring the fam & friends for fun and games!
TRUNK-OR-TREAT
Hot Dogs
Hay Rides
Games
And Free Family Fun!
We will have non-food Teal Pumpkins at each Trunk for kids with food allergies. :)
HermNazzers ~
Biggest Need as of 10/25/18
1 TRASH CAN OF CANDY NEEDED BY TUESDAY, 10/30!
1 trash can is equivalent to 20 gallons, which is equivalent to lots of kids getting lots of candy, chocolate, smiles, and a fun time.
We need 5 big trash cans (100 gallons!!) total for the event!
Want to do a Trunk for Trunk-Or-Treat? It's not too late. Click the Volunteer photo above or sign up on Sunday.