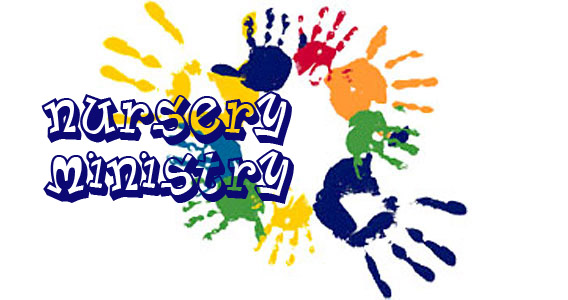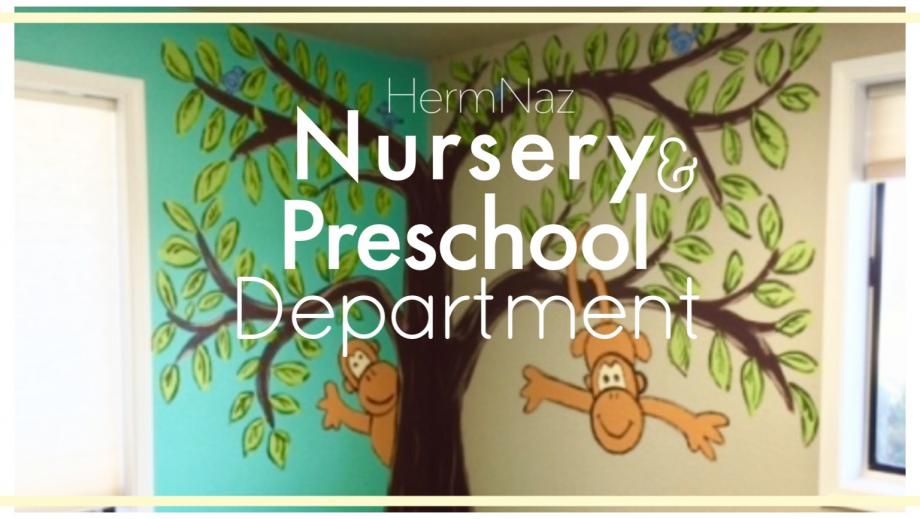 Children from birth through age 3 are welcome
in our Nursery & Preschool department!
Our nursery is split into two sections, one side for birth through age 1 and the other side for ages 2 & 3. The infant side of the nursery also has a comfortable & private Nursing Moms Room.

Our adult staff is background-checked with a teen helper ~ we are ready to help!
Drop-Off & Pick-Up
Each parent will receive a pager when dropping off their little one. In order for the parent to pick up their child, the pager must be returned.

We ask that you not re-enter the nursery after dropping off your child unless you are paged or picking up your child. Re-entering causes confusion and can upset your child or other children. The infant side of the nursery does have a comfortbale, private room for mothers to nurse if need be.
You are welcome to peek in the windows and check on your child if you would like to see how they are doing.

Please pick up your child immediately following each service. Children look for their parents when they know it is time to leave and often feel panic when other parents have arrived and you haven't.
Security Pagers
For the safety of your child and your security, each parent will be given a pager for their child. Our paging system will allow you to enjoy our services with peace of mind. If your child should need you, you will be contacted immediately. To pick up your child, simply return the pager to the caregiver.
Well Baby Nursery Policy
We run a well child nursery. Children with runny noses (colored substance), fever, persistent cough, or signs of a contagious illness cannot be accepted in the nursery. A child must be free of diarrhea, vomitting, and/or fever for 24 hours before he or she may attend.