Nursery Ministry is back up and running in October 2020.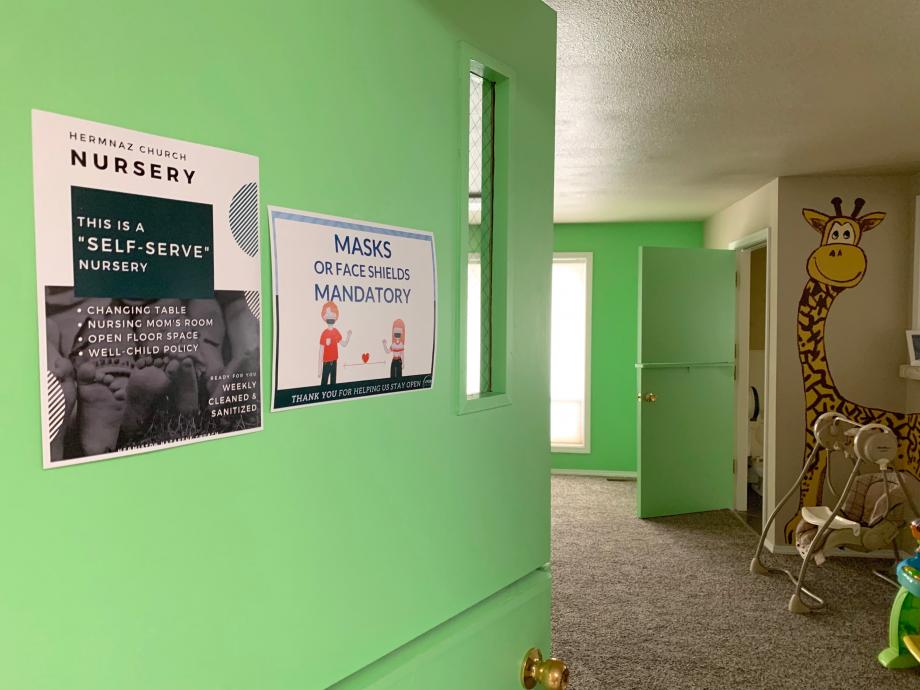 A "Self-Serve" clean & sanitized place for parents to use the changing table, nursing room, or open floor space if your child just needs to roll around.

Please let us know you stopped by! There is a clipboard on the counter.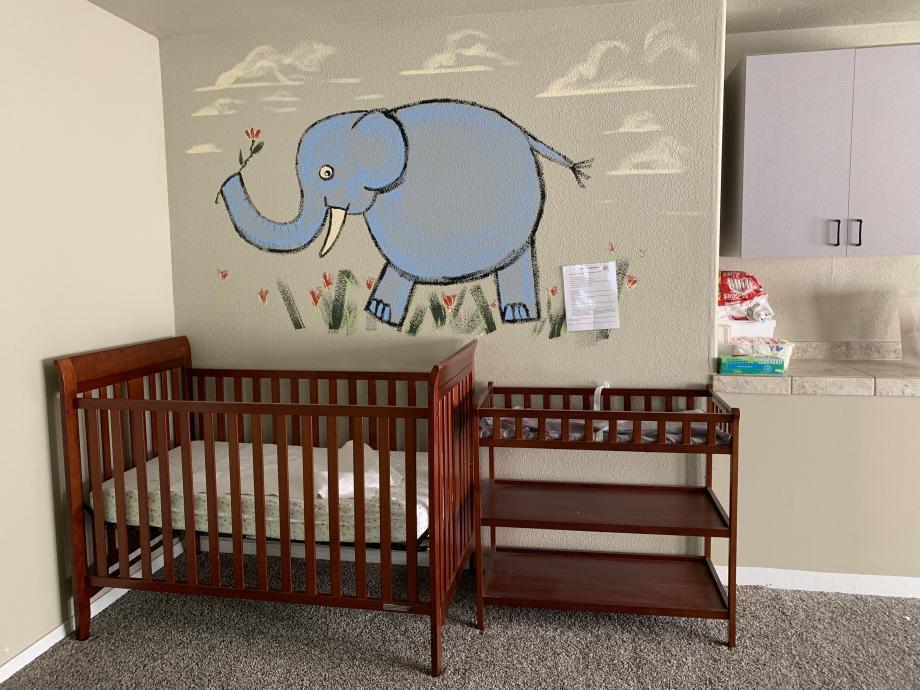 Be part of the Cleaning Team for the nursery - Help sanitize each week to be sure we are ready for the next service/event.
Contact Serena or our church office.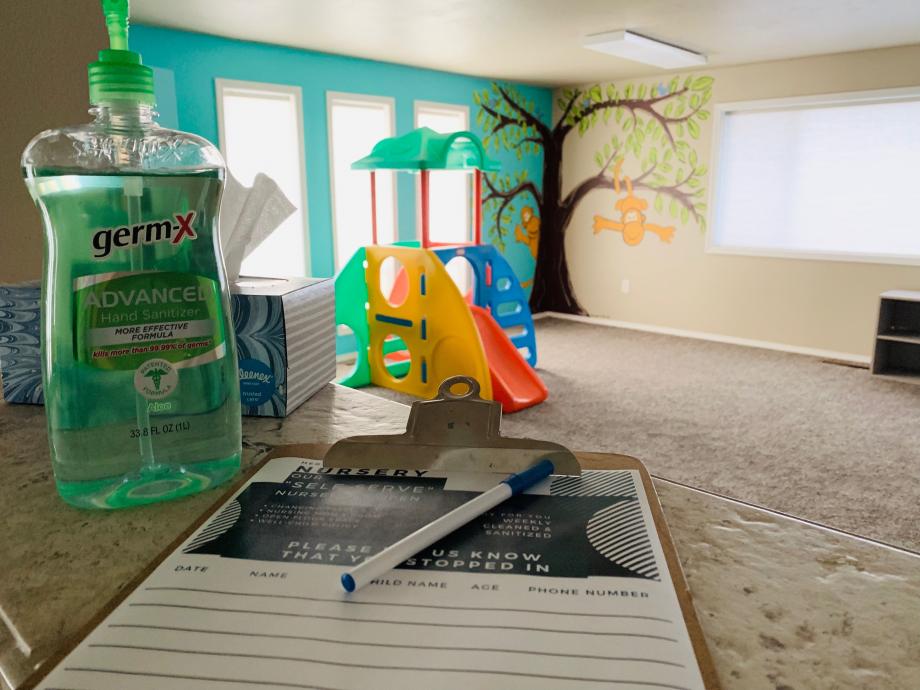 Children from birth through age 3 are welcome
in our Nursery & Preschool department!
Our nursery is split into two sections, one side for birth through age 1 and the other side for ages 2 & 3. The infant side of the nursery also has a comfortable & private Nursing Moms Room.
Well Baby Nursery Policy
We run a well child nursery. Children with runny noses (colored substance), fever, persistent cough, or signs of a contagious illness cannot be accepted in the nursery. A child must be free of diarrhea, vomitting, and/or fever for 24 hours before he or she may attend.