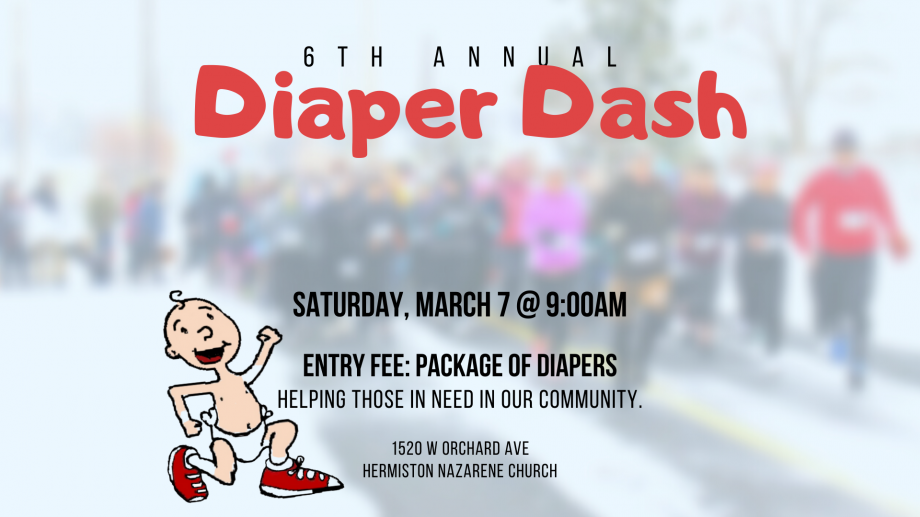 6th Annual
Diaper Dash
A fun 5K and 10K walk/run for all ages.
Saturday, March 7, 2020
9:00am Start Time
8:00am open for registration and check-in

Start and End at HermNaz Church
1520 W Orchard Ave, Hermiston
(located between Last Chance Tavern and Riverfront Park)
Route goes from HermNaz, through Riverfront Park, along Oxbow Trail, along 11th, and back to HermNaz Church.
REGISTER: click the link above.




ENTRY FEE:


a package or box of diapers

Any size, any brand, any quantity.
Most frequently requested sizes from those in need: 4, 5, 6, and some pull ups (though any child diaper size is greatly appreciated!!)

Diaper Goal 2020: 15,000 Diapers
These diapers are given throughout the year to those in need in our community.


Thanks for making a difference! We are so excited to help with a practical, needed item for parents and agencies in need in our community...as a community.

Thanks! And see you on March 7th!


SHARE THE FACEBOOK EVENT WITH YOUR FRIENDS!




REGISTER: click the photo link above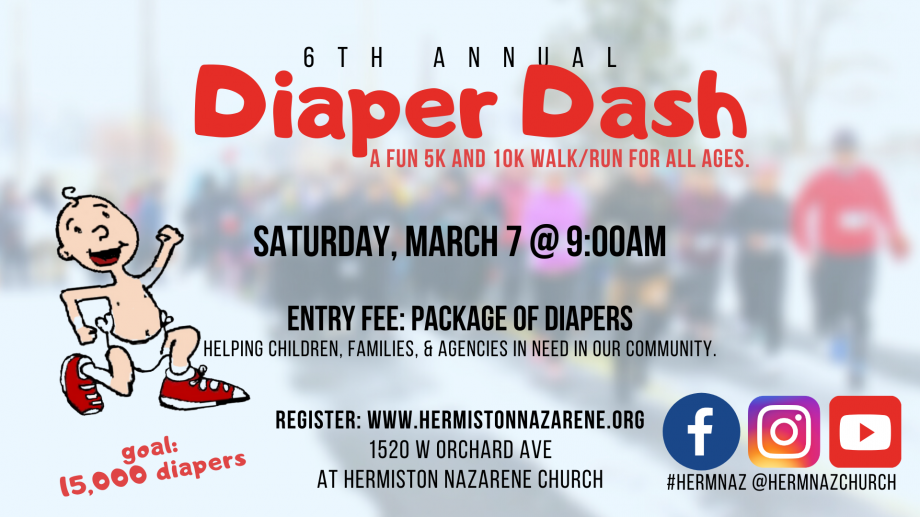 ---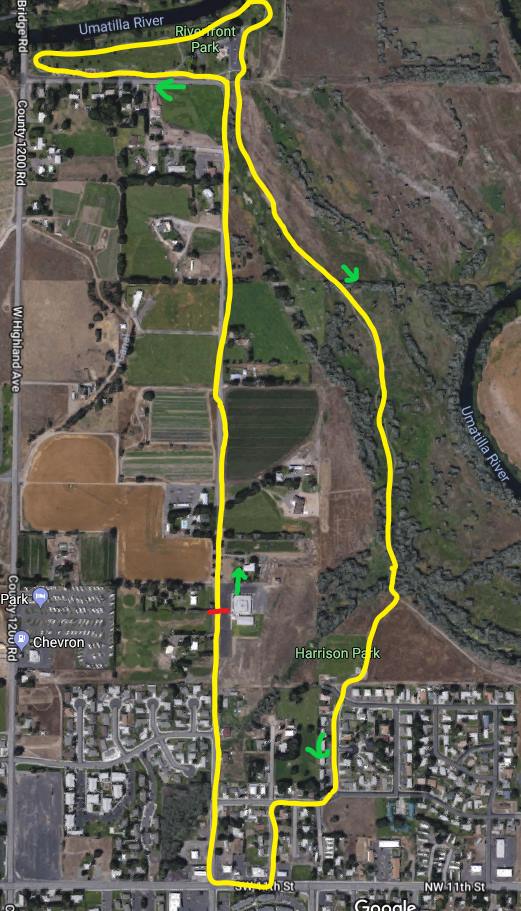 Route
We start at Hermiston Nazarene Church (1520 W Orchard Ave), head to Riverfront Park, go around the Park and on Oxbow Trail, and make our way back to the church. 10K does this route twice.
Where do the donated diapers go?
The diapers you bring for your Diaper Dash Entry Fee are--throughout the year--given in our community to those in need. Families, single parents, teen moms, service agencies, and organizations thank YOU for participating and for donating diapers.
A Look at the Impact
"Being a teenage mother is a very rigorous task. It takes strength, faith, intelligence, patience, and support. Having community support such is huge as they have felt judged, rejected, and/or feeling as though nobody cares…An outsider may see assistance with diapers as trivial, but to these girls it has been an enormous support. They have all been extremely grateful and some have sighed with relief. They all recognized that someone cared."
-- Mrs. Cuevas, School Counselor, Hermiston High School, 2018
Click here for 2019 pictures:
https://www.facebook.com/pg/HermNaz/photos/?tab=album&album_id=2118854631541607