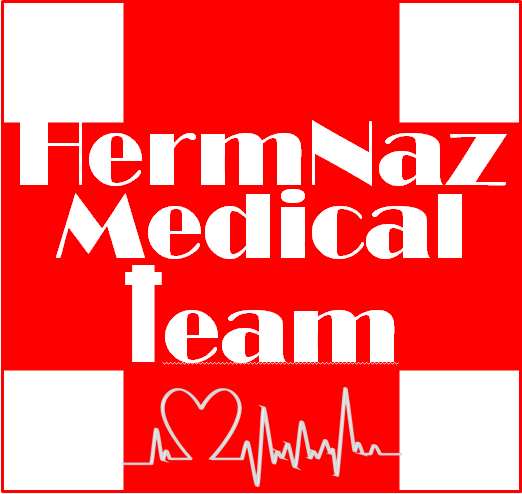 Our Medical Team is certified, ready to assist, and a great resource to come alongside you.

Some services that we offer include periodical, free blood pressure checks on the church campus before Sunday's service time. Free resources are available at these checks, as well.

We also have a CPR/AED Certification class scheduled for fall of 2017; successful atendees receive American Heart Association CPR/AED Certification.

There are first aid kits on our campus, as well as an AED unit.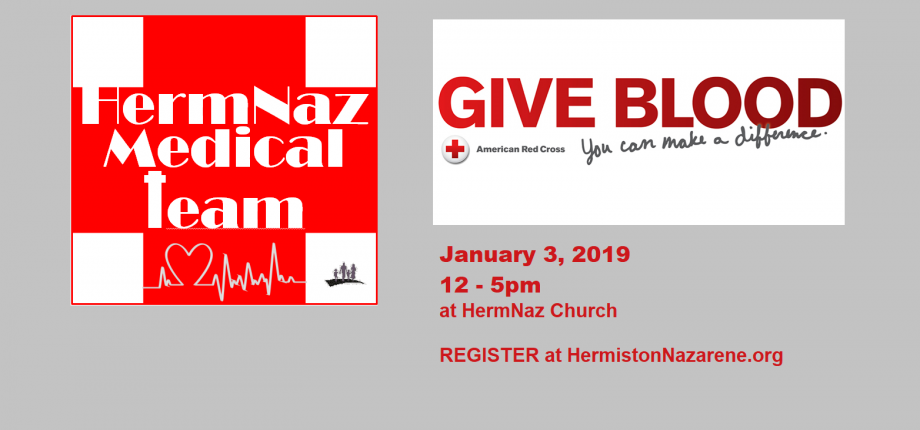 Blood Drive
Thursday, January 3, 2019
12:00- 5:00pm

at HermNaz Church
1520 W Orchard Ave, Hermiston
Register on Sunday in the church's Connections Overflow, or
CLICK HERE to schedule a time:
https://www.redcrossblood.org/give.html/donation-time
Questions?
Contact a HermNaz Medical Team member: ashleywitham@gmail.com
Donors will receive an American Red Cross T-Shirt with donation.
Tips: drink plenty of fluids and eat the day of the Blood Drive.





---
---
---
---
CPR/AED Certification Classes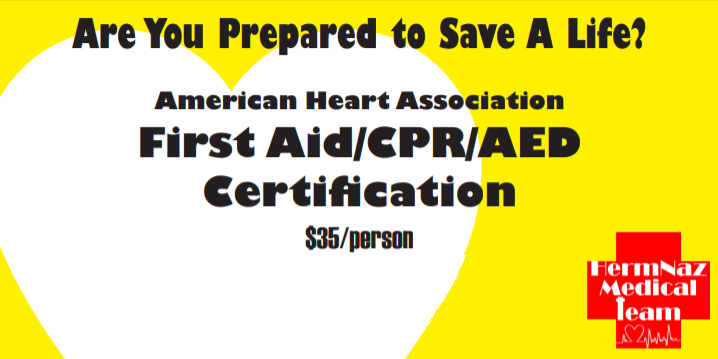 CPR/AED Certification Class
Check back here for the next scheduled CPR/AED Class.




Blood Pressure Checks
We want to be here for you. One way to do that is by offering free blood pressure checks on our church campus.
Additional resources are available at that time, as well.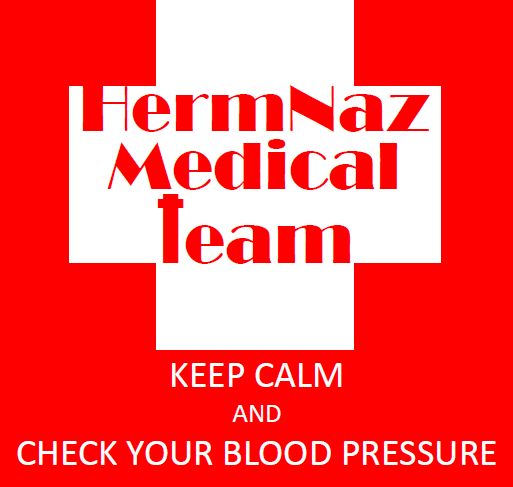 Next BP Check day: check back here for a date