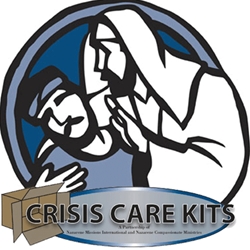 Posted Fall 2017:

We love people! And during times of crisis, desire to provide assistance. Especially with this summer's hurricanes, fires, storms, earthquakes, and other disasters, Nazarene Compassionate Ministries is in desperate need of Crisis Care Kits.
What is it?
These are little packs full of hygiene and comfort necessities to help get through hard times.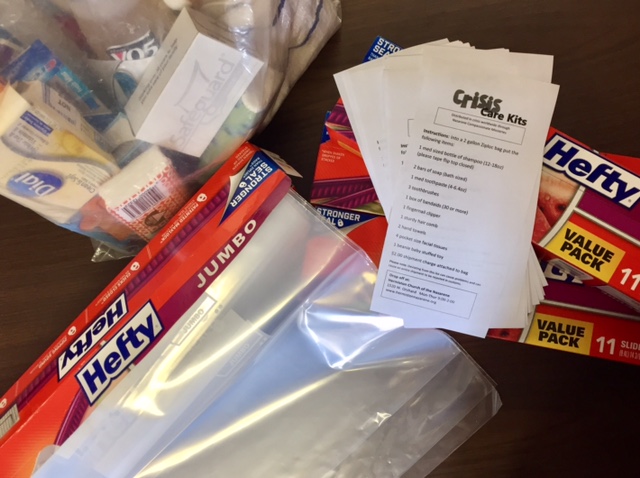 Hermiston Nazarene is now a drop off site for Crisis Care Kits!




How do I donate?


Get in the Know | Gather New Items | Pack | Drop off

Pick up an Instruction List and 2.5 gallon bag at Hermiston Nazarene Church.
Or you may click below to download a PDF Instruction List.
Note: deviating from this list can cause problems -- even an entire shipment to be rejected at Customs. Especially in times of need, it's easy to want to give so much more; but for these Kits, please keep donations to the specified items...and know that prayer changes things, too! :)
Gather NEW items to send.

Pack according to the Instruction List.

Drop Off at Hermiston Nazarene Church
1520 W Orchard Ave
Monday - Thursday 9:00am-2:00pm
When do I turn it in?
AS SOON AS POSSIBLE! We will be accepting Crisis Care Kits through November...but the sooner you deliver, the better, because we will be delivering to the Distribution Site as we recive.
DEADLINE: NOVEMBER 12th, 2017

Thanks!
Goal?
50 Kits by the November 12th deadline
Thank you for generosity to people around the world in time of need!
Click below to download an Instruction List.