Because we love Jesus, we love to serve others.
Whether it's local or around the world, we believe we have power to impact peoples' lives and be like Jesus.
Missions Updates
June 2020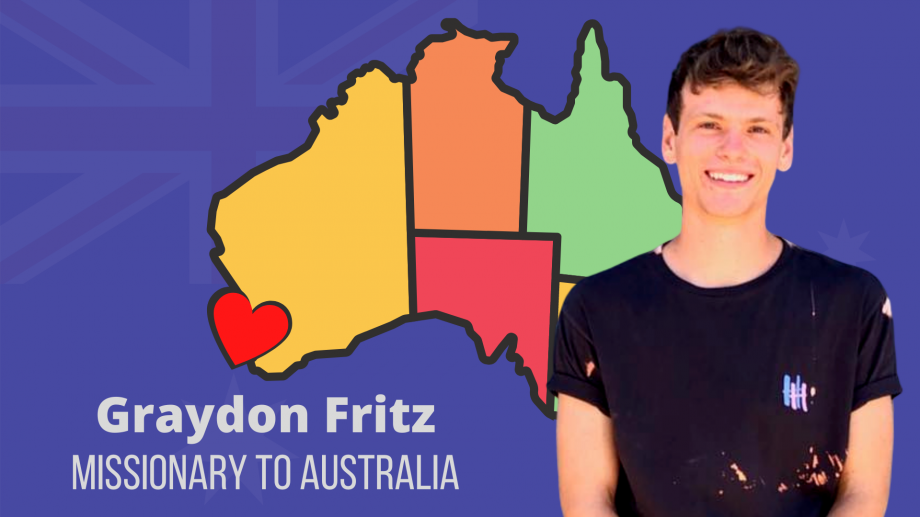 Graydon is still at the Youth With a Mission base in Australia.
Since schools are students are not meeting in person--and many have returned to their home countries--Graydon has the opportunity to furher his Bible knowlede with a 12-week online Bible Core Course during this time.
Typically he is on staff and co-leads a school of students in evangelism and outreach. He is waiting to see what God has in store for the future come this fall and beyond.

Thank you for your continued prayer and financial support.

If you would like to financially give, click here
or use a Giving Envelope on Sunday.










Nazarene Compassionate Ministries has been posting great stories how Nazarene churches around the world are helping during this time.
Facebook Page
Website


As always,
if you have any questions about how to be involved, give, or pray,
feel free to contact our Missions President, Trish.


You may email our church office to get a message to her. HermistonNaz@gmail.com
Adopted Family
HermNaz has rallied around and loved our community, whether it's adopting a Pastor on ...
more
---
Work and Witness
HONDURAS 2019 July 3 - 13, 2019 Project: build Mezapa Nazarene Church They are home! Thank ...
more
---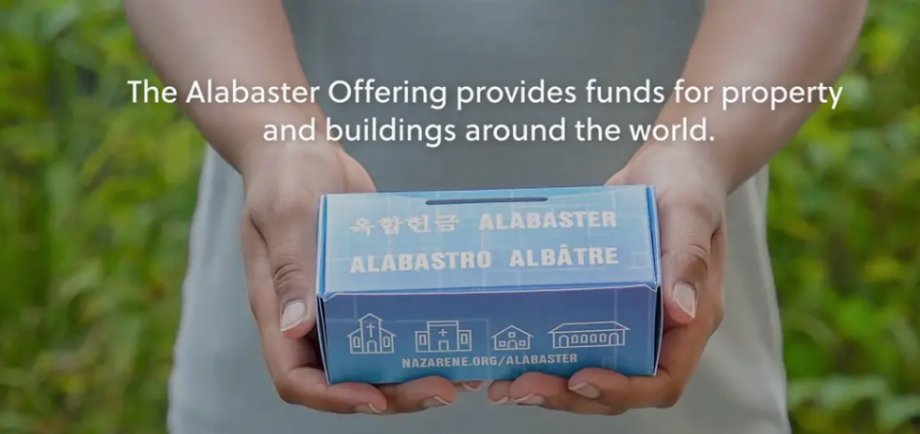 Alabaster Offering is
- collecting funds (mostly coins) to be used for missions around the world
- goes for building churches, hospitals, pastors' homes, and schools
- collected every year at HermNaz
- For some, coins are collected over the year in a little box or plastic bag!
CLICK HERE for more from the Nazarene Denomination's website about Alabaster, including story videos.
Don't forget to pray for where this offering will be taken and those impacted by it.



Care Packs

One way we provide practical help is by supplying Care Packs. These were assembled as part of our 2018 Mission To Others serve day and include simple toiletry items like soaps, shavers, feminine products, and Matthew 11:28-30 on a card.

If you don't see a crate sitting out on a Sunday, feel free to ask the church office if we have any left. Take some to give away to those you think may need it (or if YOU need it!).




Other ways we have particpated in serving and loving others ---
Adopting a Family for Christmas

Mission to Others Serve Day (a Sunday morning to serve our community)

sending teams to Honduras over the last decade

supporting a missionary in Australia from our local church family

supporting Operation Christmas Child

bringing missionaries to speak

assembling Snack Packs for those in need on the streets

a mobile SoupWagon around town

and more!
We typically fundraise with an annual Yard Sale.






Thanks for loving like Jesus loves.