In addition to foreign missions, we are also involved in local mission projects. If you would like to be a part of a local project, please contact the Work and Witness coordinator - Trish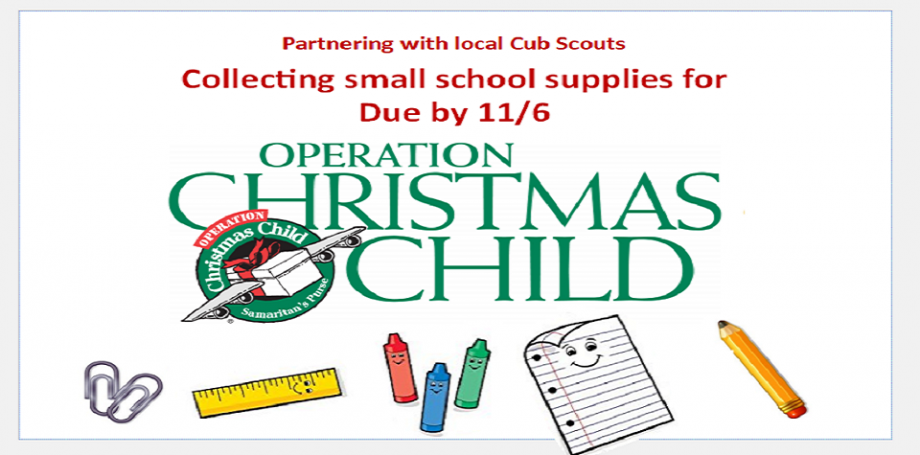 Operation Christmas Child
| School Supplies|

Accepting donations through November 6th

HermNaz is partnering with local Cub Scouts again this year to put together Operation Christmas Child shoe boxes.

HermNazzers, will you consider donating small school supplies to fit in these boxes?

Drop off items to the church by 11/6.

Annual Diaper Dash

A fun 5K and 10K walk or run...all are welcome!
Entrance "Fee:" a package or box od diapers. These will be given to local service agencies and those in need throughout the year.
------
3rd Annual | March 4th, 2017
WOW!!! THANK YOU to YOU!
105 participants
7,500 diapers
And a mighty volunteer team.
Thank YOU, Hermiston, for loving our community. These diapers will be given to local parents, teen moms, and service agencies in need in our community....all year long.
We are looking forward to seeing how these diapers will impact lives this year! So a huge thank you to you for investing in the lives and wellbeing of our community. <3

Thanks to Dawn K. for organizing this!

Check out the photo album by clicking here.
NEXT YEAR'S DIAPER DASH
4th Annual Diaper Dash
Saturday, March 3rd, 2018
E
ntrance "Fee:" a package or box of diapers.
These are given those in need througout the year.
Secret Santa Family | gift delivery 2016
What are Snack Packs?
​A simple, practical way to help those in need.

In June 2016, HermNazers donated food and item products. They were then assembled into Ziploc-sized baggies. This new outreach encourages HermNaz attenders to grab a Snack Pack (or few!), keep in our vehicles, and then give to those we see in need. They even include a Scripture verse.

We will be putting more Snack Packs together this fall/winter with more seasonal-appropriate items.

When we are raising donations again, a list will be posted here of items we would like to supply in the Packs.

A simple, practical, impactful way to show Jesus's love to our community. And a great way to be Hope Carriers to our world.