HONDURAS 2019
July 2019
Project: build a Nazarene Church

Honduras



Before the church's concrete floor was in, playing with a parachute!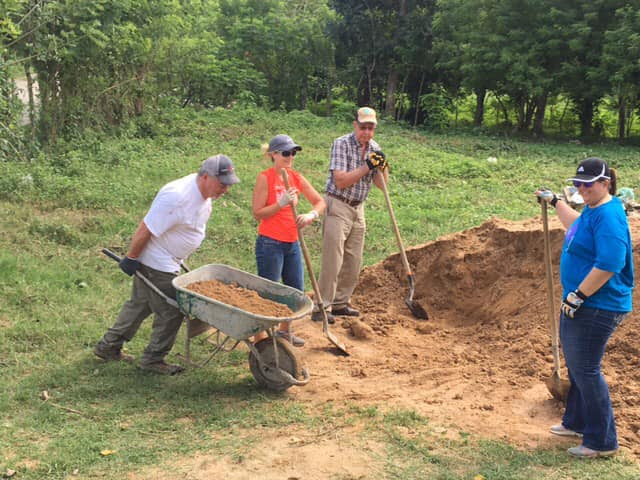 Early in the trip, moving dirt.



Concrete goes in!
The team departed with their devotionals/encouraging words that HermNaz attenders wrote, large suitcases, little toys and candies, 2 drills, and funds for chairs for church and Bibles...plus supplies and activities for Vacation Bible School (VBS) for kids!
The team helped build a Nazarene Church, laid the concrete floor, and did VBS activities for kids!
Thank you.
November 26, 2018 (8 months before our trip):
"The people are so excited to have a place to put their church they have already started clearing the land and building a temporary cover to start holding services. The church was officially organized last Saturday [November 24, 2018] as Mezapa Nazarene Church."
~Laurie, Work & Witness Committee
---
---
--- ARCHIVE ---
OF PREVIOUS HONDURAS PHOTOS AND VIDEOS