upcoming trip
HONDURAS 2019
July 4 - 13, 2019
Project: build Mezapa Nazarene Church
Update: June 2019
The team is preparing! And there's a few ways you can help, too!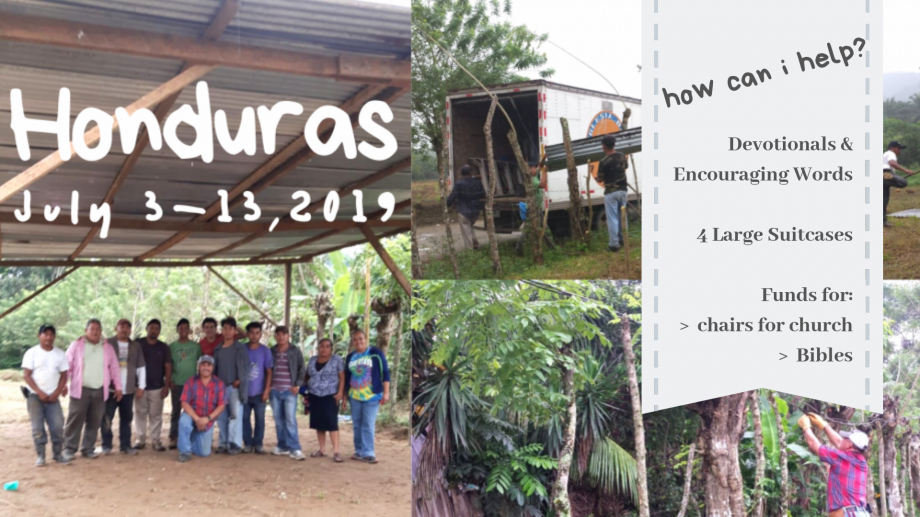 The team is looking for 4 large suitcases to take supplies (we leave these there)
And if you'd like to donate monetarily: funds for chairs and funds for Bibles
(they can get Bibles cheaper there than we could buy/transport them, so any funding for Bibles would be great)
Mail Call everyday: sign up to write a quick devotional or encouraging word to a team member. Sign up in the HermNaz Connections Overflow.

Thank you to those who donated 2 drills!!

If you would like to help by donating funds, you can make a check to "Hermiston Nazarene Church", or use a Giving Envelope on Sunday labeled that it's for Honduras.
---
Update, May 5, 2019:


Our Honduras mission team is preparing to depart on July 4, 2019! Please keep them and their preparations in your prayers, as well as for the people and church-building-project they are going to.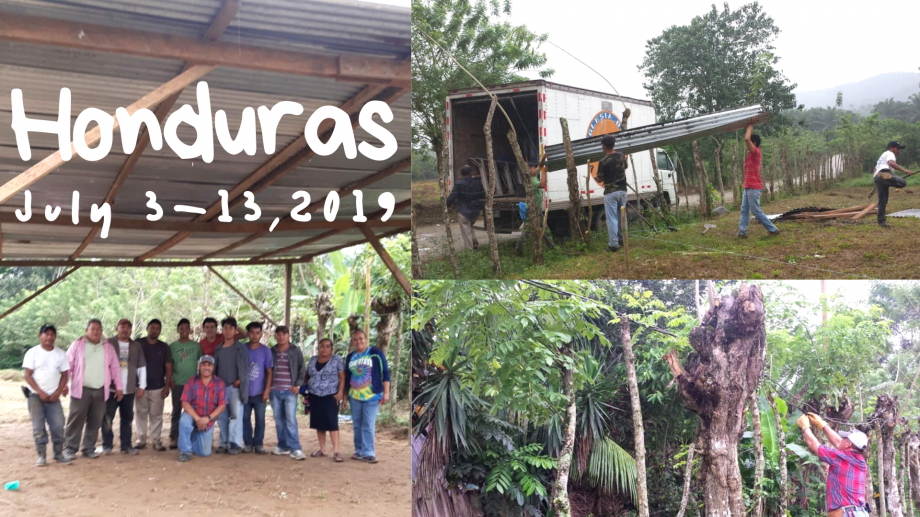 November 26, 2018: "The people are so excited to have a place to put their church they have already started clearing the land and building a temporary cover to start holding services. The church was officially organized last Saturday [November 24, 2018] as Mezapa Nazarene Church."
~Laurie, Work & Witness Committee
---
---
--- ARCHIVE ---
OF PREVIOUS HONDURAS PHOTOS AND VIDEOS