HONDURAS 2019
July 3 - 13, 2019
Project: build Mezapa Nazarene Church
They are home!
Thank you so much for all of your prayers & ways you helped get them there and show Jesus's love.



Honduras mission trip:
July 3-13, 2019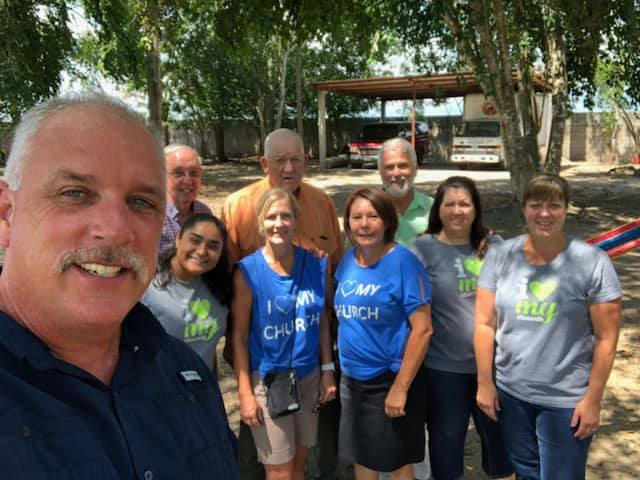 Mezapa, Honduras



Before the church's concrete floor was in, playing with a parachute!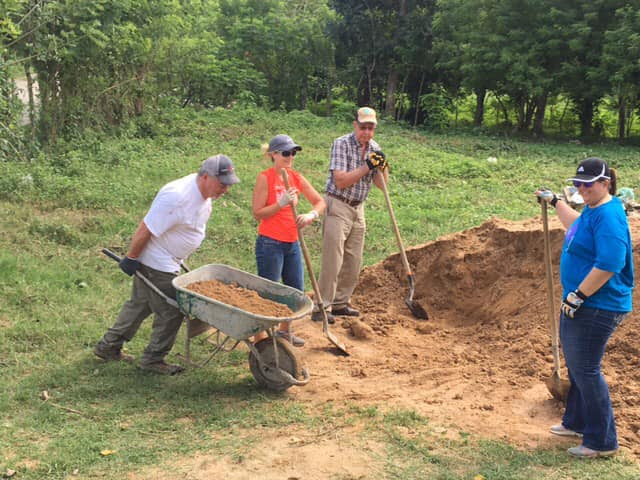 Early in the trip, moving dirt.



Concrete goes in!
Before they left:
The team has their devotionals/encouraging words that you wrote, large suitcases, little toys and candies, 2 drills, and funds for chairs for church and Bibles...plus supplies and activities for Vacation Bible School (VBS) for kids!

The team will be building Mezapa Nazarene Church, laying the concrete floor, and doing VBS activities for kids!
Thank you.
Team Members:
Laurie
Rick
Trish
Cathy
Liz
Dawn
Dave (from Hermiston)
Bob Shea (missionary in Honduras)
D.O. (from Alabama)
Joe (from Alabama
November 26, 2018: "The people are so excited to have a place to put their church they have already started clearing the land and building a temporary cover to start holding services. The church was officially organized last Saturday [November 24, 2018] as Mezapa Nazarene Church."
~Laurie, Work & Witness Committee
---
---
--- ARCHIVE ---
OF PREVIOUS HONDURAS PHOTOS AND VIDEOS