upcoming trip
HONDURAS 2019
July 3 - 13, 2019
Project: build Mezapa Nazarene Church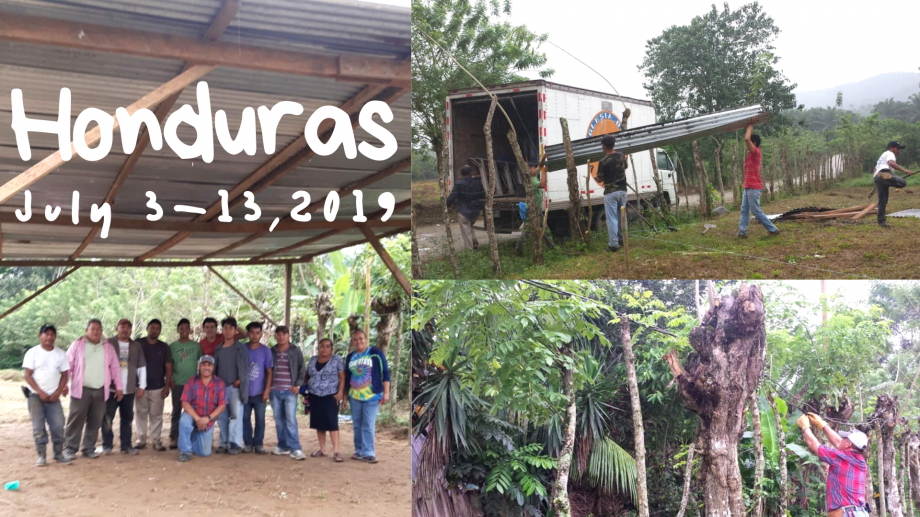 November 26, 2018: "The people are so excited to have a place to put their church they have already started clearing the land and building a temporary cover to start holding services. The church was officially organized last Saturday [November 24, 2018] as Mezapa Nazarene Church."
~Laurie, Work & Witness Committee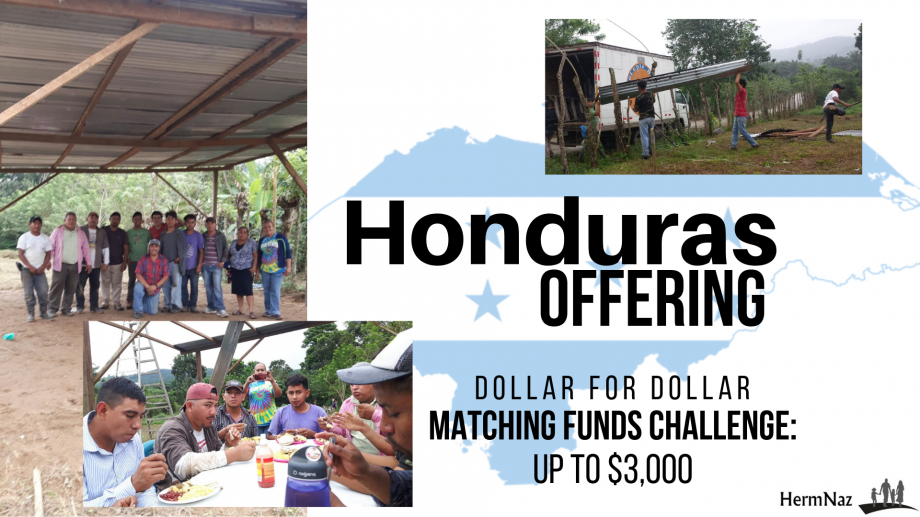 Honduras
Dollar-for-Dollar
Matching Challenge
Once again, there is a very generous community member who is holding a Dollar-for-Dollar Matching Funds Challenge up to $3,000 for our July Honduras mission trip!
On Sunday, March 3, we will collect this offering.
THE CHALLENGE HAS BEEN EXTENDED!!!
NOW THROUGH MARCH 31st!!
Thank you for supporting your team going to Honduras to build a church. The congregation there is VERY excited to have us come help them build.



Pray and think about what you could give.
If you would like to give, mark your Sunday giving envelope with "Honduras challenge" or give on PushPay to the "Mission Match Funds."
---
---
--- ARCHIVE ---
OF PREVIOUS HONDURAS PHOTOS AND VIDEOS