An Annual Missions Team Fundraiser
Yard Sale
Saturday, May 12

8:00am-2:00pm
at HermNaz Church
1520 W Orchard Ave, Hermiston

Come find some new treasures! Proceeds go to our missions team for projects & mission trips.


Item donation details
Want to get rid of that pesky toy, that piece of furniture, or bag of too-small clothes? We are accepting item donations to go in our Yard Sale!
ITEM DROP OFFS accepted
NO TVs, STEREOS, OR MATTRESSES

Drop off during church office hours:
Mon/Tues/Wed/Thurs | 9:00am-2:00pm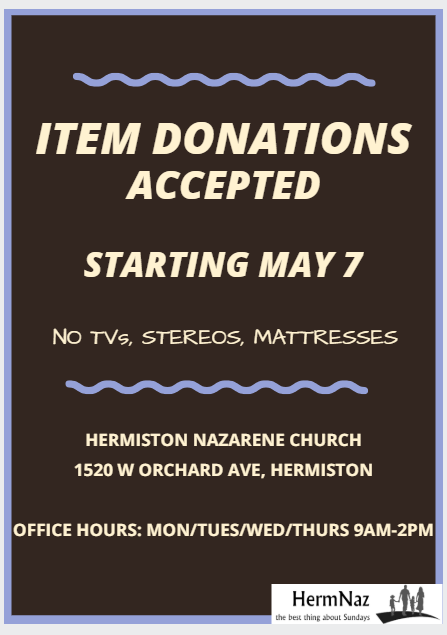 Thanks for your help in serving people
locally and abroad through your purchases!