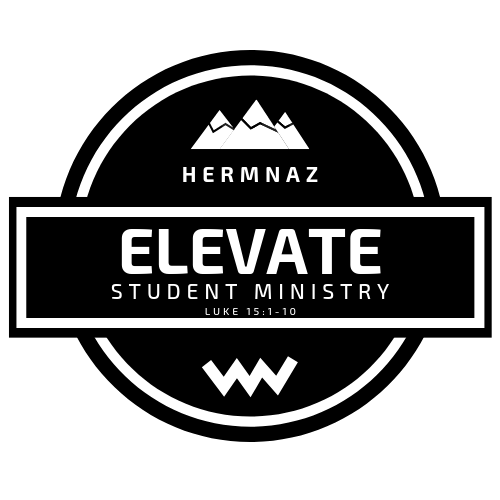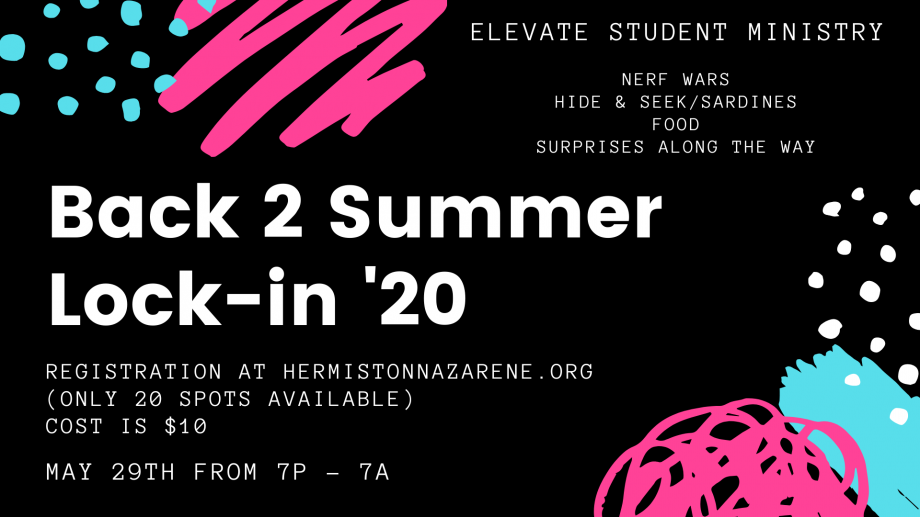 Back-to-Summer Lock-In
Nerf Wars, hide & seek/sardines, food, and surprises along the way!
Friday, May 29 7pm - Saturday @ 7am
at HermNaz Church
Registration
click the link below to register. We only have 20 spots for students. But please register if you want to participate, as spots may open up. Registration is open through May 24, 2020.
Cost
$10 // Please mail the $10 to the church by May 24.
To HermNaz Church: 1520 W Orchard Ave, Hermiston, OR 97838

For who
students going into 6th grade through 2020 high school graduates
Things to know...
* bring your own Nerf gun
* do not bring Nerf ammo -- all darts are provided!
* no Nerf Rival or Mega darts

* all parents must sign a Release Form when they drop off their student at the event, for the student to participate
* parents must bring insurance information for the student
* if your student has any allergies, please email Pastor Michael as soon as possible and we will do our best to accommodate those food allergies @ Michael.HermNaz@gmail.com

In the case that Umatilla County is not open on May 29, our alternative event will start on June 19 @7pm.

Follow our Elevate Student Ministry Facebook Page for additional updates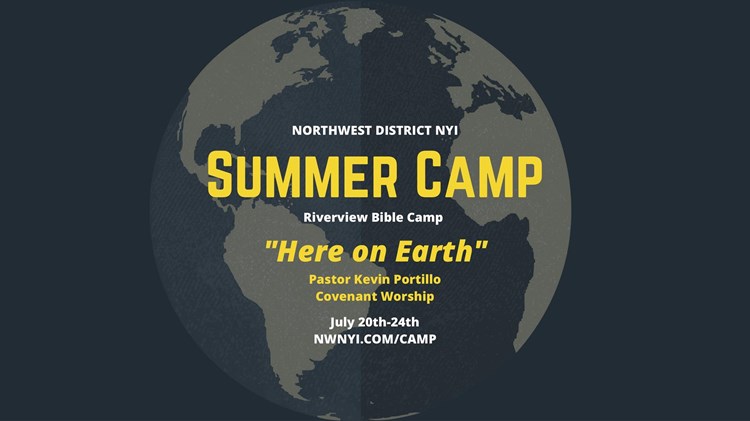 SUMMER CAMP
July 20-24
at Riverview Bible Camp in Cusick, Washington
REGISTER and INFORMATION - CLICK HERE
nwnyi.com/camp

If you are interested in going (even just a little bit), please register now!
Payment not due to HermNaz until July.
Benefits of registering now (especially during this time) is to reserve your spot, tell camp leaders there are people that want to go, AND you get the early-bird pricing locked in! So go sign up!
---


MEETING SCHEDULE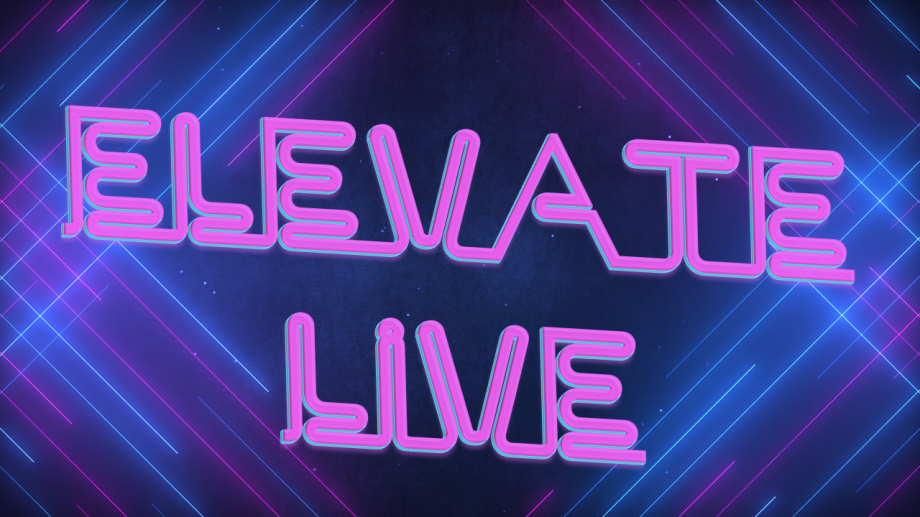 Elevate Live!

Starting the week of May 25!
at HermNaz Church
6:00pm - 8:00pm

Tuesday -- middle schoolers
Thursday -- high schoolers
Youth group time with worship, prayer, a lesson, and discussion.





---





ABOUT US

Elevate Student Ministry exists to see students and families encounter the living God. Through relevant teaching, engaging worship, fun games, and impactful Life Groups, we help see students develop a deep relationship with Jesus. We have many events that take place in the life of Elevate Student Ministry from lock-ins, camps, retreats, conferences, mission trips, etc..

There are many opportunities for students to connect and grow through Elevate Student Ministry.
If you have any questions, feel free to contact our Student Ministry Pastor Michael at the office (541.567.3677) or by email (Michael.HermNaz@gmail.com).

Pastor Michael joined HermNaz in September 2019 and has loved getting to know you!
---


Social Medias: @ElevateHermNaz

Are you following us on Instagram? Click here.

Facebook: click here

We are also on Snapchat and Tiktok!

@ElevateHermNaz
---
---
We have gotten to hang out with the band
Final Greetings
a couple times this past year and are excited for the future events we have planned with them!
Don't forget to check out their music and give them a follow!
Final Greetings on Instagram
Final Greetings Facebook
Final Greetings Spotify
Fun Fact: they plan to release new music this year!