HermNaz Women's Ministry gathers through weekly Life Groups, craft nights, a spring gathering, and connect often on our Facebook Group.
We know it's important to be there for each other, to encourage, grow, and have fun together.



We invite you to join us.
Ladies and girls, you are invited to join us for
The Gathering: A Women's Ministry event.
Saturday, April 24 - 10 AM - Worship Center

The Time is Now: a morning of worship, fun, garden instruction, and timely Biblical message.
Come be refreshed with a special time of music and worship led by Chantal South.
Just in time for the growing season, expert gardener Neva Ann Gilcher will present a special gardening segment with instruction and tips.
Our special speaker is our own Lori White, who will both encourage and challenge us to use the moments God gifts each of us.
Don't miss out! The Time is Now. Saturday, April 24 at 10 AM in the Worship Center.
(There will be no food at this years' event. Specialty drinks will be available at no cost.)
Registration is requested but not required on the HermNaz Women's Ministry Facebook Group.
Share the Facebook Event to invite your friends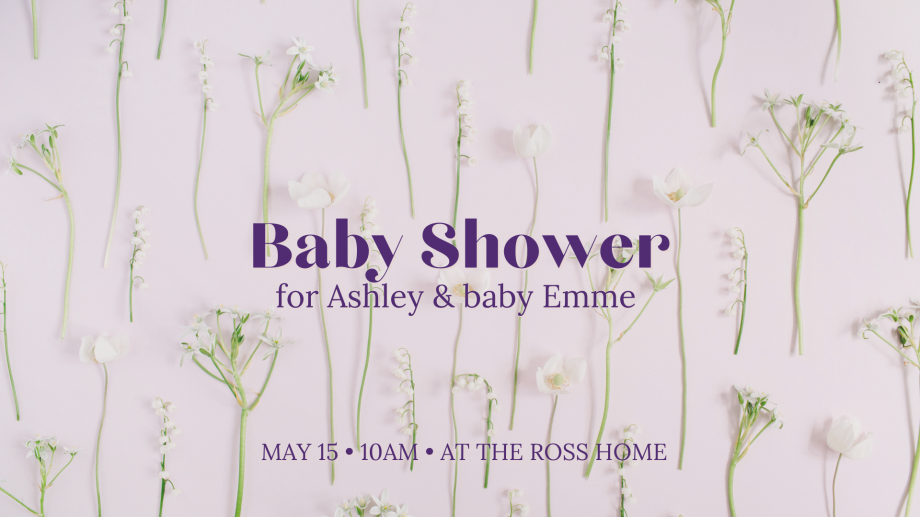 Baby Shower
for Ashley & baby Emme Smith

May 15
10:00am
at the Ross home
Coffee, cake, and punch provided.
Emme just moved to size 2 diapers. They like Luvs or Hello Bello.
She is close to size 6 month clothes; they don't have many size 9 month clothes.