Secret Prayer Sister Project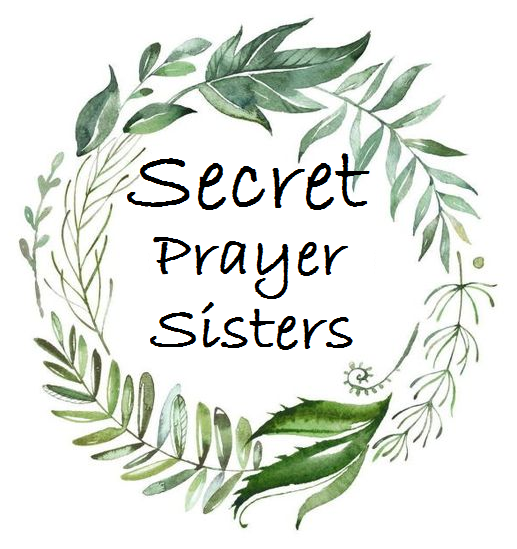 In 2015, we re-started Secret Sisters, a group that had not met for a while. In spring of 2016, we transitioned into Secret Prayer Sisters--essentially still a "Secret Sisters" layout, but has an emphasis on prayer and being a ministry.
So what does that mean?
We currently have right over 20 ladies involved in the 2016-2017 Secret Prayer Sister Project. Each lady has another lady's name. When choosing Sisters, everyone fills out an "info. sheet" with likes, dislikes, prayer requests, etc.. The goal: let your Sister know you're thinking about her--b
ut most importantly, praying for her
. This can look like small gifts (less than or equal to $5, but not a necessity), little notes, pieces of mail, or notes or gifts on her birthday and anniversary. The real emphasis is prayer and fighting, supporting, and lifting each other up in prayer.
Because this is a year-long opportunity, if you want to be a part of this Project, join us in the summer of 2017 as we choose new Sisters--date to be announced soon.
Events for 2016-2017 Secret Prayer Sisters
February 23, 2016 • 6:30pm • Ministry Center
Choosing Secret Sisters ​
June 8, 2016 • 6pm • Ministry Center
An Intro. to Prayer -- how to bless our Sisters in prayer
August 20, 2016 • 6pm • Ministry Center
Social - Bring something to eat and come socialize with us. Can you guess who your Secret Prayer Sister is?
February 25, 2017 • 6pm • Ministry Center
Reveal. The year's not done yet! Let's keep encouraging and praying for each other!
May 12, 2017 • 6:30pm - 7:30pm • Ministry Center
Final fellowship for those currently involved.

Ladies, please note the following CHANGE!

This Friday, May 12, is the conclusion of this year's Secret Prayer Sisters. However, we will not be beginning a new round at this time. Friday will be an opportunity for those currently involved to fellowship and share any final gifts.
Be watching for a new-and-improved Secret Prayer Sisters program to begin at a later date.

THIS Friday, May 12th
6:30pm-7:30pm
in the Ministry Center.