Ladies & Girls Spring Brunch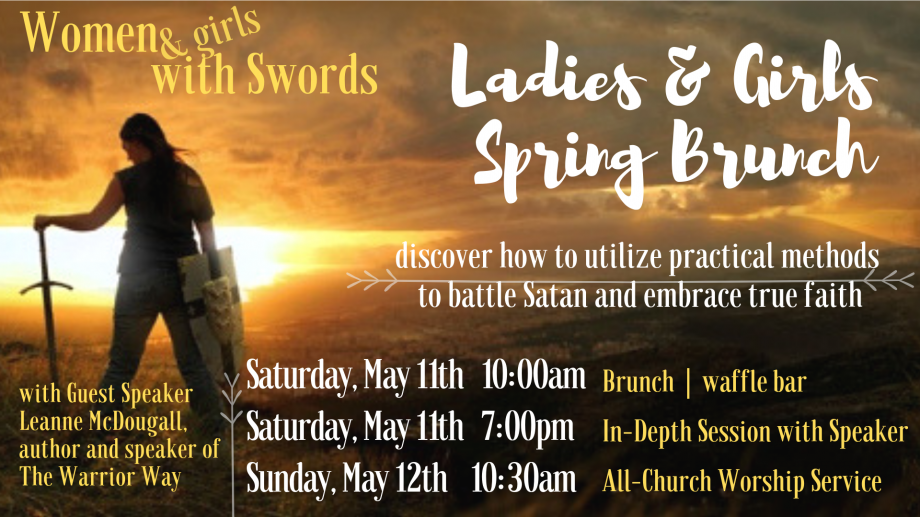 Ladies & Girls Spring Brunch
WOMEN (AND GIRLS) WITH SWORDS
Join us for encouragement & instruction, laughter & challenge.
Put this on your calendar NOW!
Saturday, May 11
10:00am Brunch | waffle bar
Saturday, May 11
7:00pm in-depth session with speaker
Sunday, May 12
10:30am all-church worship service


*suggested donation of $6


We are thrilled to announce that Leanne McDougall, author and speaker of The Warrior Way, will be joining us the 2nd weekend in May for our Brunch and church service--bringing us the Word and powerful messages about fighting spiritual warfare.
Leanne will be sharing the incredible lessons learned as she journeyed through a debilitating time of fear and discovered how to utilize practical methods to battle Satan and embrace true faith.

FACEBOOK EVENT, click here!
There will be an opportunity to decorate a table centerpiece. Table decorating sign ups starting by April 14th in the church's main entryway.
There will also be a sign-up coming soon to help with providing food.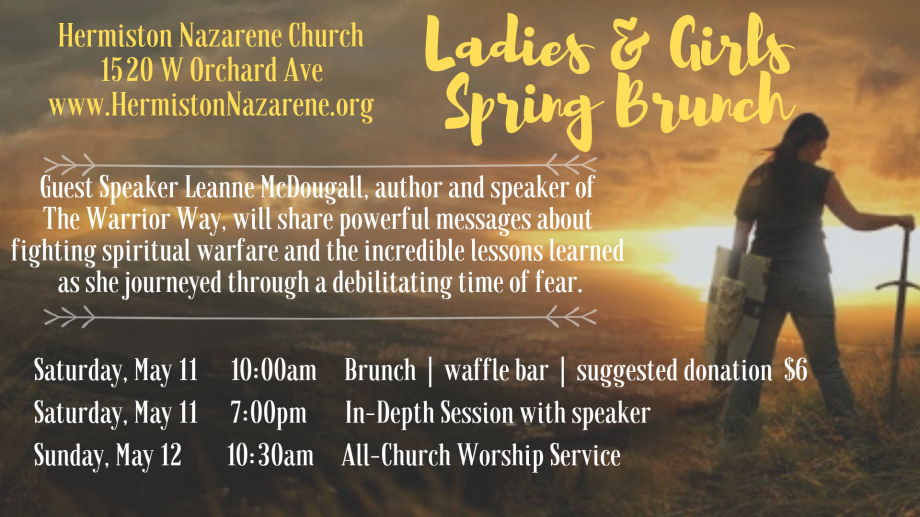 ---
---
---
---
---
P R E V I O U S L Y
2018
Ladies Spring Tea: in my weakness, I am strong
We enjoyed having Guest Speaker Stephanie Johnson (Co-Pastor at Kennewick Nazarene Church), special music by Allison, poem by Sheryl, yummy parfait bar brunch, coffee and tea, and Mertie & Gertie and The Butterfly Skit. It was a fun time. Thank you.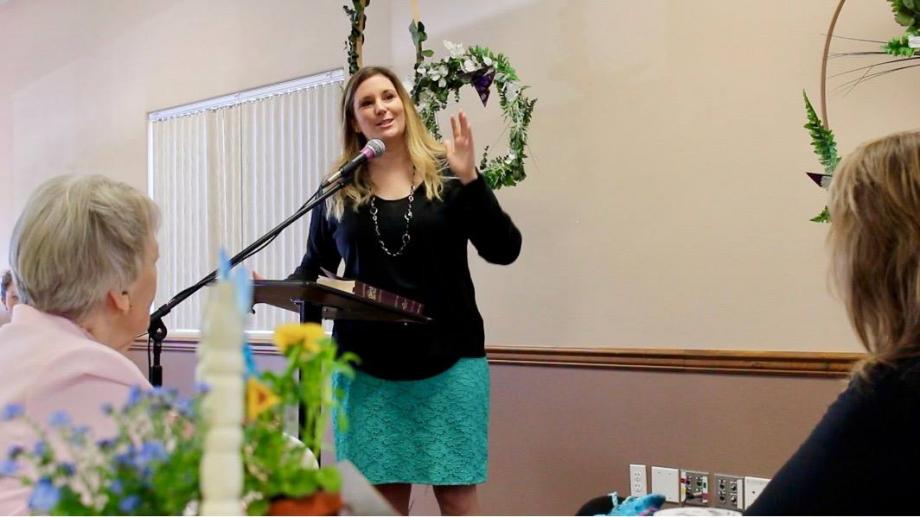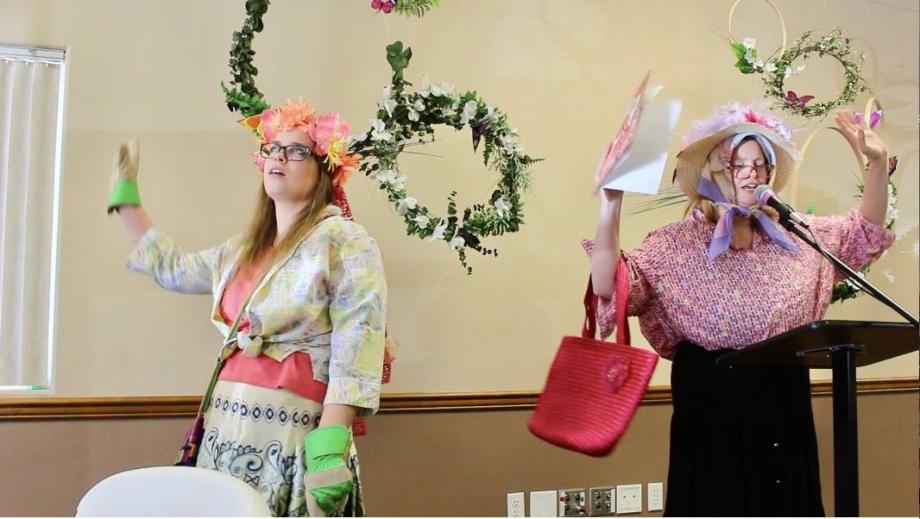 Watch the highlight video below
and the skit!