Ladies & Girls Spring Weekend + Brunch
Ladies & Girls Spring Brunch
WOMEN (AND GIRLS) WITH SWORDS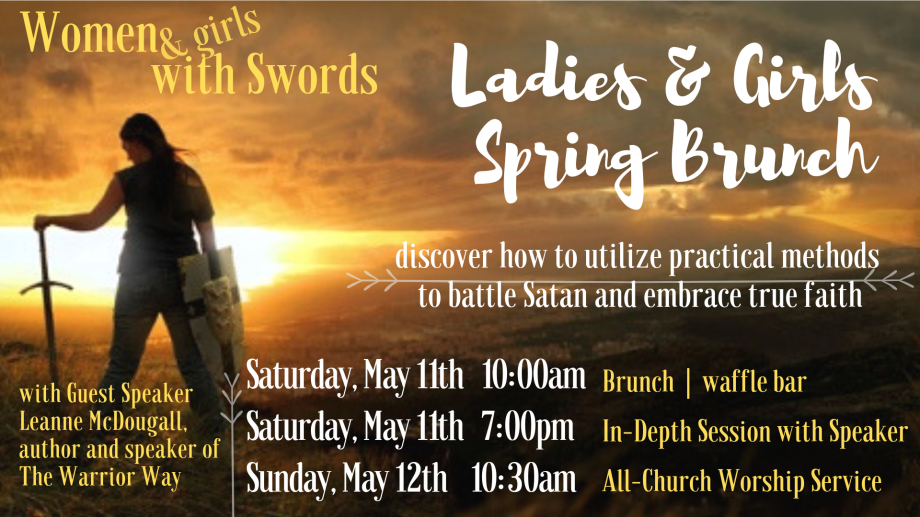 What an exciting weekend we had! The Ladies Spring Weekend was so much fun and we are so thankful you were able to come -- and hopefully get some new knowledge and actions to fighting spiritual warfare.

If you are interested in seeing our guest speaker's website and purchasing a book, click here!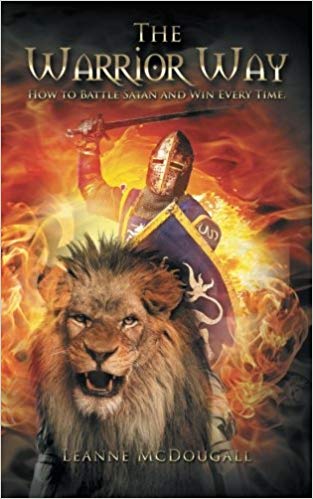 (her book is also on Amazon: The Warrior Way)



For some highlight pictures of the weekend...click here!
---
---
---
---
---
.
P R E V I O U S L Y
2018
Ladies Spring Tea: in my weakness, I am strong
We enjoyed having Guest Speaker Stephanie Johnson (Co-Pastor at Kennewick Nazarene Church), special music, poem, yummy parfait bar brunch, coffee and tea, and Mertie & Gertie and The Butterfly Skit. It was a fun time. Thank you.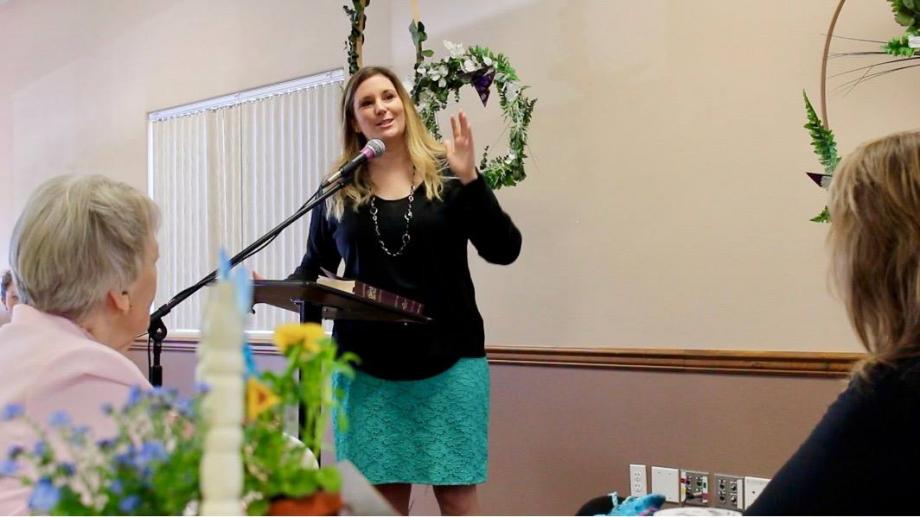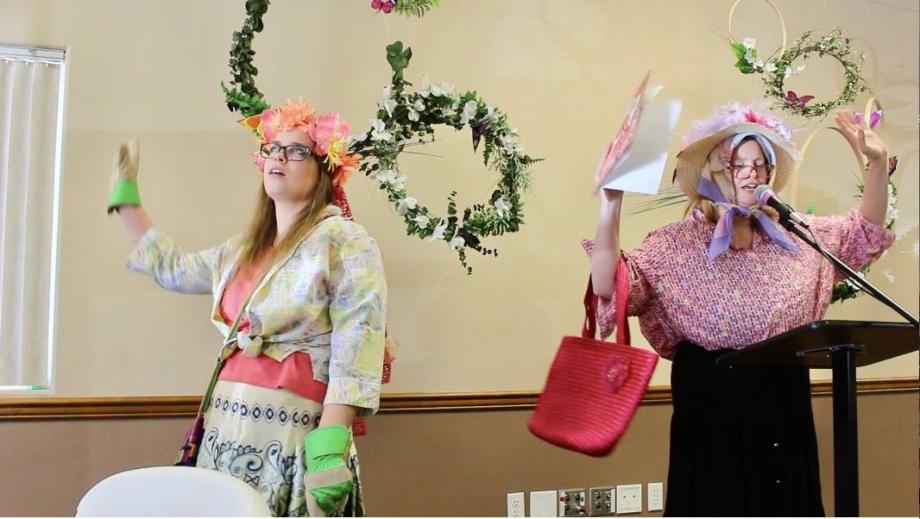 Watch the highlight video below
and the skit!