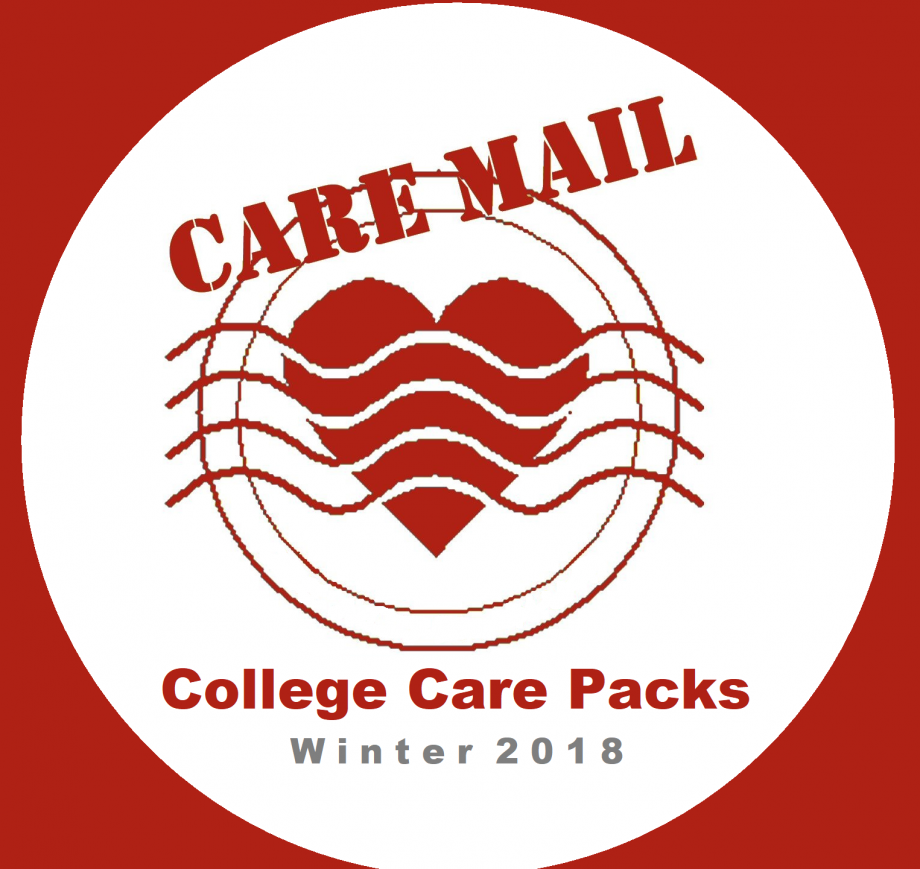 College Care Packs | Winter 2018
Sending love to our college students throughout the year.



We have 8 students to encourage this school semester!
Thank you for your love & support over the semesters! Now that we are starting a fresh year, it's time to send some more love...perfect for Valentine's Day!
Please have donated items to the Connections Overflow
no later than Sunday, February 11th.
Here is a suggested list of items we would love to send...
Drink items: Emergen-C, tea, hot chocolate, flavored water mix


Snacks:

Mac-n-cheese, popcorn, healthy snacks, cracker packs, etc.


Cleaning & Care:

Clorox wipes, hand sanitizer, BandAids, make-up-remover wipes
Treats: gum, candy bars, cookies, Oreos, etc....
Coffee cards
***Money for shipping / volunteer transporters***
Encouragement Letters
Also needed are Encouragement Letters for each student. The prayer support & encouragement are most valuable.
S T U D E N T S
Cade Arbogast
Kai Arbogast
Shay Kennison
Alec St. Hilaire
Gabe St. Hilaire
Gwen St. Hilaire (Master's Program)
Tim Swarat
Corey Vasquez
Due to the Church by Sunday, February 11, 2018
Questions? Please contact Kelley or Nancy Swarat or the church office.